Simply Pasteur
5525 N Broadway St, Chicago, IL 60640
Order now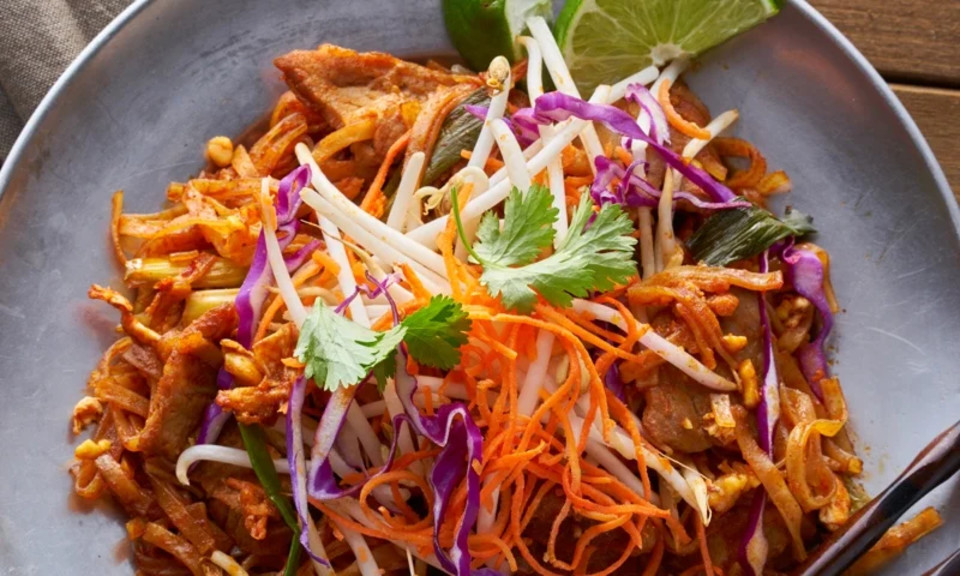 Carolyn
Always fresh, flavorful and tasty! Great value for the money! They always include an extra surprise.. This time freshly cut oranges :) the sauce for the salmon and noodles is yummy and so is the broth and raw meat you cook yourself when you add it in the hot pho.. I appreciate thats its raw cause unfortunately some other pho at other places include it already cooked in the soup so it's really well done and not as tender! Good stuff here tho as always:) salmon seems to have grown in portion size too so it is more filling now.. Perfect size... Only thing i would recommend is adding extra rice noodle for a dollar for either the pho or the salmon as there is plenty of sauce and broth left over so then you have extra to enjoy it with :)
Tamyr
The driver who was supposed to deliver my food, delivered it to the wrong apartment. This resulted in me not getting my original food order at all. I called the restaurant and the owner tried his very best to find out what went wrong. He was very kind and professional about it. He gave me a major discount and added a few extra items in my order. It made up for the mix up, and I appreciate it. The food itself was very tasty and the service I received was great despite the mix up. I would order from this place again. Thanks again!
Andrew
Food came in under an hour (approx 20 blocks Thursday evening), order was completely correct and came with appropriate utensils and condiments. Portions were suitable, the meal combos are definitely worth it! We definitely plan on ordering again, exceptional Vietnamese cuisine that delivers for a late dinner.
Nicolette
We had lunch special, won tons and sandwich. Everything was delicious. Beef with jalapeos was so tasty, and the fried rice that came with it was abundant and fresh. The pork sandwich was great. The soup and rolls that came with the lunch special were also tasty. Will definitely reorder!
Annie
Food came late but they give me a call to warn me about it and I always order in assuming that it might. Got soup and one of their sandwiches and SO GOOD. Sandwich had great flavors and super fresh and the soup had great flavor and lots of noodles. Amazing food and good price
Marie
This place has curative properties. Sick and miserable, I ordered pho, my favorite sick day soup. It arrived piping hot and quickly. The broth was fatty and full of flavor, just how it should be. It also came with an unexpected side of fruit, which was very welcome! Nothing like a big box of orange wedges while sick. I will definitely be ordering again from here.
Emily
I ordered the beef pasta with egg rolls and it was delicious!! I was able to make 3 meals out of it so the price was totally worth it. Delivery was fast and they came all the way to my door! Definitely ordering here again!
Konrad
Everything I've ordered from here has been exceptionally wonderful. Love the beef pho, the duck and pork belly sandwiches and the spring rolls! Delivery is always really fast as well.
Joseph
Fantastic experience. The food was great quality, delivery was on-time, they packed everything neatly and even gave me a side of fruit with my meal. Great job, I will reorder
Larry
Food is amazing! Not only was the food delicious, it arrived on schedule, and the Restaurant packaged it with such care and professionalism. Will remain a loyal customer.
About us
Asian, Dinner, Sandwiches, Vietnamese
Today

Delivery: 4:00 PM - 9:00 PM

Takeout: 4:00 PM - 9:00 PM

Delivery

Tuesday:

4:00 PM - 9:00 PM

Wednesday:

4:00 PM - 9:00 PM

Thursday:

4:00 PM - 9:00 PM

Saturday:

4:00 PM - 9:00 PM

Takeout

Tuesday:

4:00 PM - 9:00 PM

Wednesday:

4:00 PM - 9:00 PM

Thursday:

4:00 PM - 9:00 PM

Saturday:

4:00 PM - 9:00 PM
Looking for a quick lunch of soup, salad or sandwich or perhaps an exquisite vegetarian meal? Well Then, Why not think Vietnamese? Even When Ones looking for an extravagant dinner with multiple courses, contrasting flavors, varied textures and ingredients yet healthy and light, Vietnamese cuisine has all that to offer. While Vietnamese food has long been appreciated in France, the former colonial power, U. S. Residents are beginning to discover its many fine features. Vietnamese chefs like to refer to their cooking as "the nouvelle cuisine of Asia" Indeed, with the heavy reliance on rice, wheat and legumes, abundance of fresh herbs and vegetables, minimal use of oil, and treatment of meat as a condiment rather than a main course, Vietnamese food is among the healthiest on the planet. If cooking is the reflection of culture, geography and history then we invite you to start your exploration of Vietnam with the delicious dishes at "Simply it.